Capital Enterprise investor lounge
Upper Chapel, Sheffield
Wednesday, 14 Mar 2018
4:30pm to 9:30pm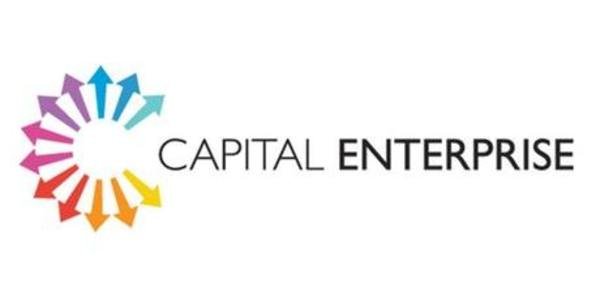 ---
Come and join local tech companies, national investors, and the wider tech community in Sheffield for an evening of nibbles, drinks, and networking. We are delighted to welcome Nick Slater of Capital Enterprise, and Dominic Hallas, CEO of Coadec, to Sheffield. Nick will be giving an overview of the investment landscape in London and the UK, and Dom will give us an insight into Coadec's work and the current Westminster policy for tech, digital, and entrepreneurship.
16:20 - 16:30 arrival
16:30 - 16:55 Talk about investment readiness - Nick Slater (25 mins)
17:00 - 17:25 speed meeting 1 (25 mins)
17:30 - 17:55 speed meeting 2 (25 mins)
18:00 - 18:25 speed meeting 3 (25 mins)
18:30 - 18:55 speed meeting 4 (25 mins)
18:55 - 19:10 Dom Hallas to introduce Coadec (15 mins)
19:10 - 20:30 networking with the wider community
20:30 close
Confirmed investors:
ADV - https://accelerated.ventures/
Campus Capital - https://www.campuscapital.vc/
The Kollider Seed Fund (Kollider International)
London Co-Investment Fund - http://lcif.co/
AI Seed - http://aiseed.co/
Ascension Ventures - http://www.ascensionventures.com/
Fair by Design - http://www.fairbydesignfund.com/
Startup Funding Club - https://www.startupfundingclub.com/
Mercia Technologies - https://www.merciatech.co.uk/
You can read more about our investors below.
We are looking for startups that are at the pre-seed or early seed stage, looking to raise between £200k and £1million, who have a strong team and some traction. If selected to take part, Capital Enterprise will match you to two or three investors for a 30 minute face-to-face conversation. This will be followed by networking to which the wider community is invited.
16:20 - 16:30 arrival
16:30 - 16:55 Talk about investment readiness - Nick Slater (25 mins)
17:00 - 17:25 speed meeting 1 (25 mins)
17:30 - 17:55 speed meeting 2 (25 mins)
18:00 - 18:25 speed meeting 3 (25 mins)
18:30 - 18:55 speed meeting 4 (25 mins)
18:55 - 19:10 Dom Hallas to introduce Coadec (15 mins)
19:10 - 20:30 networking with the wider community
20:30 close
If you have any questions, please email laura@capitalenterprise.org.
--------------------------------------------------------
ADV is a patient venture investment engine. Its team are entrepreneurs and operators who have learnt the hard lessons and want to pay them forward. Currently investing £150M (with an investment target of £1B), ADV takes the long view of business building, investing across the funding lifecycle, to increase the number of startups, scaleups and 'scalebigs'. ADV champions the innovators - the people who build complex, technical, global businesses that are solving real world problems. ADV's investors are British Business Bank, Legal & General and Woodford Investment Management. We want to work with founders with an ambition to go global and re-define an industry. We're a patient venture investor and our aim is not to get exits but build big companies over the long term.
ADV invests primarily at seed stage but can follow its money throughout the lifecycle of a business. ADV invests in digital tech companies. It classifies businesses in three categories: deep tech (eg Deep Mind); platform companies (eg Skyscanner); direct sales companies (eg Stripe). Each category has a different set of criteria dependent on stage of investment.
--------------------------------------------------------
Campus Capital was conceived to help close the funding gap in the north for high growth companies, while increasing the level of knowledge about venture capital and investment. It combines an active fund with an experiential learning programme, front-ended by active Student VCs under the guidance and supervision of Campus Capital. The firm has partnerships with The University of Sheffield, University of Manchester and Lancaster University and is expanding. Our unique model allows us to become part of the fabric of each university partner, facilitating links between them and the companies that pitch us. It also increases our capacity, ensuring that every pitch receives the care and attention it deserves and founders get meaningful feedback at every stage of the investment process.
Campus Capital looks for high growth potential, early stage startups (we'll invest up to £200k all-in or up to £200k in larger rounds up to £1m), across science and technology. Companies should be based in Sheffield City Region, Greater Manchester, Lancashire or Cumbria OR based anywhere but have a founder who graduated from The University of Sheffield, University of Manchester or Lancaster University. Campus Capital are happy to meet with pre-revenue companies.
--------------------------------------------------------
Kollider leads an SEIS / EIS fund in specific industry sectors (smart materials, health and wellbeing, media, intelligent environments and gaming). These sectors mirror those of the Kollider Centres of Excellence in which investee companies are largely based. An emphasis is placed on investing in technologies and Kollider has close links to universities.
Rounds are typically £50,000 up to £1m, although Kollider investors would syndicate with others at the upper end of these rounds. Kollider works with a variety of formats, including academic groups seeking to commercialise research, through more formal company structures. There are other funds and supporting structures within the Kollider network that may be called on to assist start-ups.
--------------------------------------------------------
The London Co-Investment Fund is founded and managed by Funding London and Capital Enterprise. It has raised £25m from the Mayor of London's Growing Places Fund to co-invest in seed rounds between £250,000- £1,000,000, led by our selected co-investment partners. LCIF invests in high growth tech, science and digital startups who are based in London or who have a connection to London.
--------------------------------------------------------
AI Seed invests £100,000 every year in up to 20 early-stage startups that are using the latest in artificial intelligence and machine learning to build great products and businesses that solve real world problems. In exchange for the investment, AI Seed look to receive 5-10% equity. They are able to lead rounds and help startups raise more through introductions to our network of angels and VCs. AI Seed also offer pre and post investment support specifically tailored to the unique needs of artificial intelligence and machine learning startups, including access to some of the world's most successful AI entrepreneurs, introductions to commercial partners and customers, and subsidised work placement of AI PhDs in your startup.
--------------------------------------------------------
Ascension Ventures backs exceptional entrepreneurs with big visions – providing capital, our network, and expert mentors to grow scalable businesses. Our focus is on supporting UK businesses from Seed to Series A. Venture capital in tech & digital media investments is constantly evolving and requires a specialist approach and extensive sector insight to identify and progress innovative enterprises. Since 2013, Ascension has invested, across 7 distinct funds (£20m+ AUM), in over 60 UK based early stage companies. We have a rigorous investment evaluation process and are highly selective in putting forward opportunities for investment from our funds.
--------------------------------------------------------
The Fair by Design Fund invests in businesses tackling the Poverty Premium. That is the additional costs low-income families pay for everyday products & services. Fair by Design is a partnership between Big Society Capital, Joseph Rowntree Foundation and Nominet Trust, managed and advised by Ascension Ventures and Finance Birmingham and with an accelerator programme run by Wayra UK. Set up to invest in businesses providing products and services to low-income families, we're passionate about eradicating the poverty premium and helping those in poverty reduce their costs. Fair by Design invests in organisations (including for-profit and social businesses; tech startups, Community Interest Companies (CICs), charities and private limited companies) seeking loans and equity funding, that are designed to make an impact on the poverty premium. The fund shares Ascension Ventures and Finance Birmingham's co-investment philosophy, seeking deal-flow and opportunities to co-invest with other investors.
--------------------------------------------------------
Startup Funding Club provides capital to promising UK-based startups. The organisation acts as a facilitator for young businesses to receive funding by combining the company's award-winning Angel Network with its seed investment funds. In 2017, SFC became a partner of the London Co-Investment Fund, with which it has already closed several co-investments. SFC is sector-agnostic and typically invests up to £500K in companies eligible for the (Seed) Enterprise Investment Schemes (SEIS/EIS).
---
Venue
Upper Chapel , Norfolk Row , Sheffield