Democracy Across Seven Hills: Giving Communities a Say in Sheffield
St Mary's Conference Centre, Sheffield
Thursday, 17 May 2018
7:00pm to 9:30pm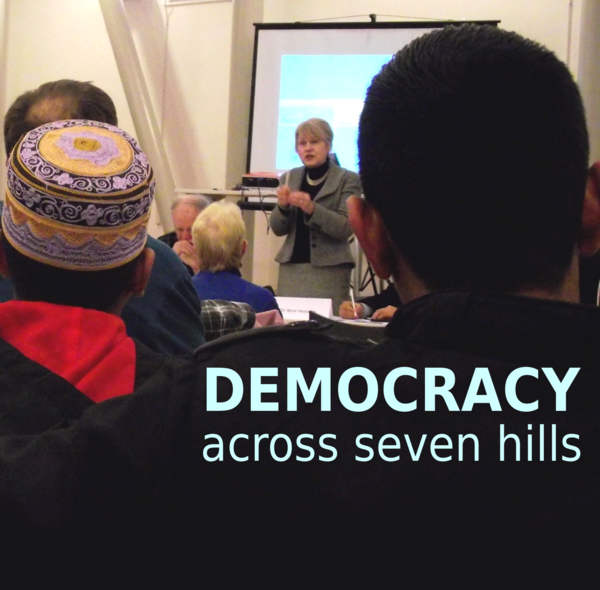 ---
Part of Festival of Debate 2018 - www.festivalofdebate.com
Sheffield is not just a brilliant city, it's also a group of villages. It has diverse communities with different needs and strengths, both across and within areas. Sharing examples from Sheffield and beyond this meeting will help create a vision for a new democracy in Sheffield and explore how we might get there.
The meeting will follow five strands. There will be short presentations on each. Attendees can then take part in a workshop on the strand of their choice, exploring how the ideas could work in Sheffield.
Councils empowering communities: the Barnsley model - Kate Faulkes (Barnsley MBC)
Creating local communities for people to work, learn and play - Jonny Douglas and Pennie Raven (Avenues to Zero / Heart of Sharrow)
Improving local democracy by creating Community Councils - Ros Dawson (Bingley Town Council)
Community leadership in heritage and beyond - Joyce Bullivant (Timewalk Project)
Mapping Sheffield communities to create connected action - Simon Duffy (Centre for Welfare Reform / Citizen Network)
By considering concrete examples relevant to them, attendees will explore what could work in Sheffield and how. If you have an interest in how communities could be given greater democratic say in Sheffield, then please come and join us.
Additional Access Requirements for Festival of Debate Events?
Please click on the link below:
---
Venue
St Mary's Conference Centre , Bramall Lane , Sheffield