Andro and Eve Drag King Rehearsal Session
Theatre Deli (Eyre St), Sheffield
Saturday, 5 May 2018
1:00pm to 5:00pm
---
Tickets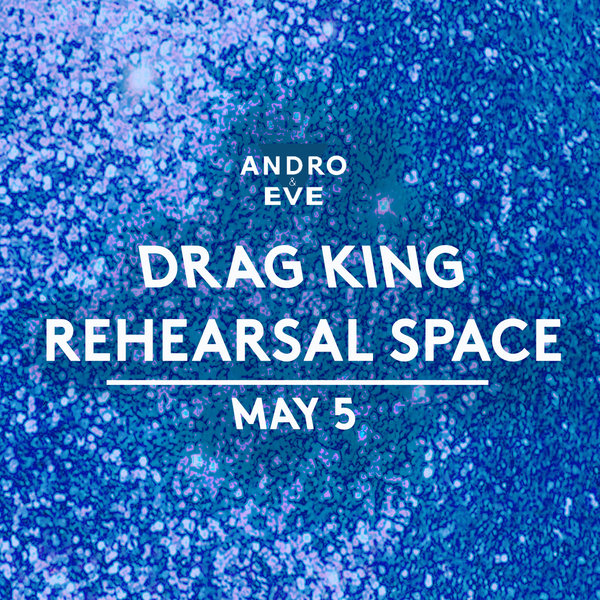 ---
This is a free, one off, session aimed at drag kings who want to hone their performances. Andro and Eve are working with Theatre Deli Sheffield to provide 4 hours of free rehearsal space in their purpose built studio with full length mirrors.
Drag Kings of all levels of experience welcome. This session won't be led, but will be an opportunity to work in a space to practise your existing routines, or come up with new material. There is also the chance to ask other drag kings present to give feedback on your work, though this will work in an informal way with no pressure to share your work, or to critique other's ideas.
---------------------------------------------------------------------------------------------------------------
* This is a wheelchair accessible space with disabled toilet. if you have specific access requirements please contact Andro and Eve in advance via our website. www.androandeve.com
* You do not need to attend the whole session, but if you will arrive after 1pm please let us know when booking so we can let Theatre Deli know. Thanks!
* Save the trees and don't worry about printing your ticket. Someone will sign you in upon arrival.
* It is advised that you bring your own headphones and MP3 player so you can practice to your own soundtrack without disturbing other performers. A sound system will also be available.
---
Venue
Theatre Deli (Eyre St) , 202 Eyre Street , Sheffield