'The Other' by Gael Le Cornec
Theatre Deli, Sheffield
Wednesday, 20 Jun 2018
7:00pm to 8:15pm
---
Tickets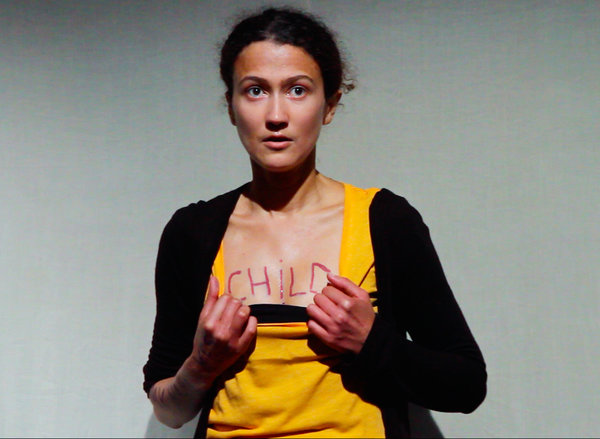 ---
Unicef estimates 30 million children are fleeing brutal violence, extreme poverty or both today. Like the others, one night, young Mana from the Redyellow planet, is forced to catch a shooting star to seek refuge elsewhere. During her journey across the universe, imagination is her best defense in the struggle for survival. Will Mana ever arrive to her dreamland, the beautiful blue planet?
Embark in a disturbing coming-of-age, twisted fairy tale, darklycomic adventure-thriller overflowing with poetry, strange creatures and stunning imagery.
The Other received a Three Weeks Editor's choice award and Amnesty International Freedom of Expression award nomination at the Edinburgh Festival 2016.
Created by award-winning theatre-makers Gaël Le Cornec and Ben Samuels
"An essential show... unforgettable." - Joyce Macmillan, The Scotsman, 4 stars
"Stunning. Imaginative, emotionally powerful and aesthetically beautiful. "- Broadway Baby, 5 stars
"Heart achingly funny.. a dazzling affair." - The Skinny, 4 stars
"A creative and disturbing visual journey. Shin es a different light on the difficulties faced by refugees across the world." - Tv Bomb, 5 stars
---
Venue
Theatre Deli , 17 The Moor , Sheffield