Hopeless by Leyla Josephine
Theatre Deli, Sheffield
Wednesday, 20 Jun 2018
8:30pm to 9:30pm
---
Tickets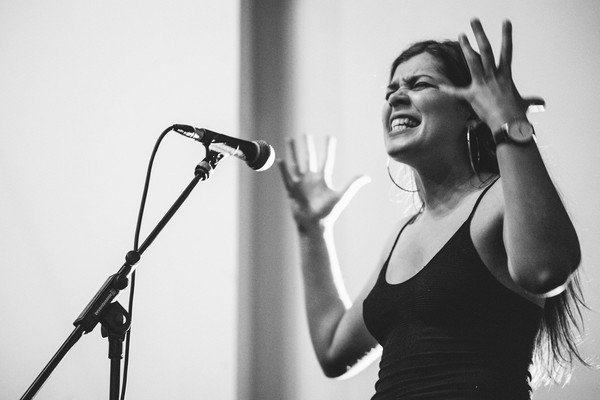 ---
Award winning poet Leyla Josephine presents Hopeless. Through quick-fire poetry and dark comedy, Leyla asks whether we can really make a difference or, if in fact, everything is broken beyond repair.
Hopeless examines millennials' apathetic attitudes to the world and audiences can expect a fiery collision of theatre and spoken word all tied together with a powerhouse performance. The show follows Leyla, as she realises the news brings nothing but despair, causing her to feel hopeless. She stays in bed all day, eating full Vienettas and asking 'what is the point of starting the day when things are so bleak?' Hopeless shines light on these miserable times and will try to stir up hope even in the most cynical of audience members.
Shortlisted for Saboteur Awards 'Best Spoken Word Show' and longlisted for Amnesty International Freedom of Expression Award.
Part of Migration Matters Festival.
---
Venue
Theatre Deli , 17 The Moor , Sheffield