Gone by Box Tale Soup with Music Action International
Theatre Deli, Sheffield
Friday, 22 Jun 2018
7:00pm to 8:30pm
---
Tickets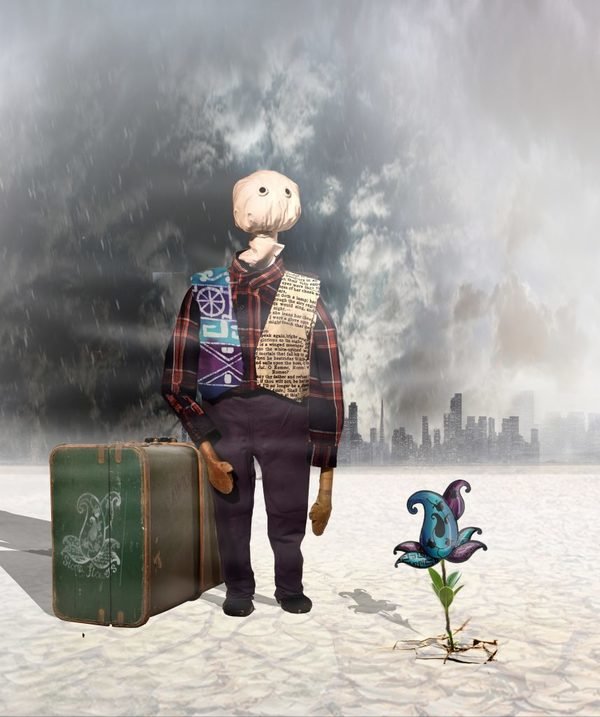 ---
In a land far from here, the inhabitants of the great city of Home live a happy life, surrounded by fertile forests and bright rivers. But one day, the sky darkens, and a cruel Storm shrouds the city. With a furious temper and a ravenous greed, the Storm destroys all they hold dear and takes all they have.
Forced to leave Home, join us as we follow one family on their incredible journey across many bizarre and bewildering lands, risking their lives in search of safety.
A remarkable tale of resilience, told with beautiful handmade puppetry, physical theatre and poetry, Gone is inspired by the writing, experiences and true stories of refugee collective Stone Flowers, interwoven with their vivid, atmospheric score performed live.
Join award-winners Music Action International and Box Tale Soup for a truly unique experience that will make you question what you thought you knew about refugees, and show the true resilience of the human spirit.
"Every one of us has a story that sounds hard to believe... you think it is a tale, but it's not! When we practised the whole show for the first time, I couldn'tt stop crying. The show was alive: it has our souls." Anahita, Stone Flowers member
"Moving and poignant. A story and a truth for our times that needs to be seen by many." Audience member
The themes of the show include persecution, war, and torture and is suitable for 12yrs+
Part of Migration Matters Festival
---
Venue
Theatre Deli , 17 The Moor , Sheffield