Yellow Wednesdays: Invisible Britain
Impact Hub Birmingham, Birmingham
Wednesday, 12 Dec 2018
7:00pm to 9:30pm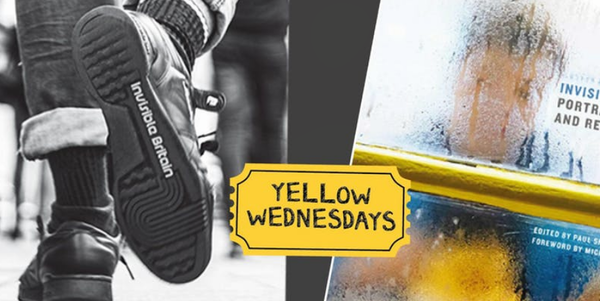 ---
Invisible Britain is a platform that works with underrepresented individuals and communities to amplify their voices and help enable them to to tell their stories via a diverse range of creative projects. The platform also runs workshops on the creative arts, a mentorship scheme and provide practical support and advice regarding creative opportunities, as well as offering paid work placements on film and television productions.
Tonight we have film maker Paul Sng, award winning artist and photographer Andrew Jackson and documentary photographer Inès Elsa Dalal joining us for the post screening panel discussion on some of the themes in the film and personal stories from the accompanying book.
Sleaford Mods – Invisible Britain is a feature documentary that shows the most relevant and uncompromising British band in years sticking two fingers up to the zeitgeist and articulating the rage and desperation of those without a voice in austerity Britain. The film follows Sleaford Mods on a tour of the UK in the run up to the 2015 General Election, visiting the neglected, broken down and boarded up parts of the country that many would prefer to ignore. Part band doc, part look at the state of the nation, the documentary features individuals and communities attempting to find hope among the ruins, against a blistering soundtrack by Sleaford Mods.
More info: http://bit.ly/2QLLmie
---
Venue
Impact Hub Birmingham , Oxford Street , Birmingham