What is Capitalism? Teen Vogue edition!
New Roots, Sheffield
Monday, 10 Dec 2018
7:00pm to 8:15pm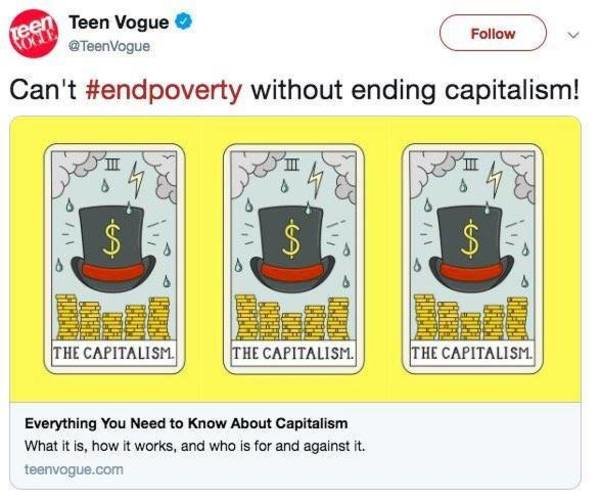 ---
Reading Group with New Roots Radical Library.
No longer is Marxist theory the preserve of bearded union reps and fusty academics. Our comrades at Teen Vogue magazine have recently been publishing serious articles introducing and explaining left wing political theory to a whole different audience. So what do they do well? Do we agree with their representations of these ideas? What does the publication of these articles mean for the future of the left? Come and join us for the last reading group of the year!
Read the article online here: https://www.teenvogue.com/story/what-capitalism-is?verso=true
More info: http://bit.ly/2Swsa5w
---
Venue
New Roots , 347 Glossop Road , Sheffield