"Salt of the Earth" with New Roots Radical Library & Film Unit
Regather, Sheffield
Thursday, 21 Feb 2019
7:30am to 9:30am
---
Tickets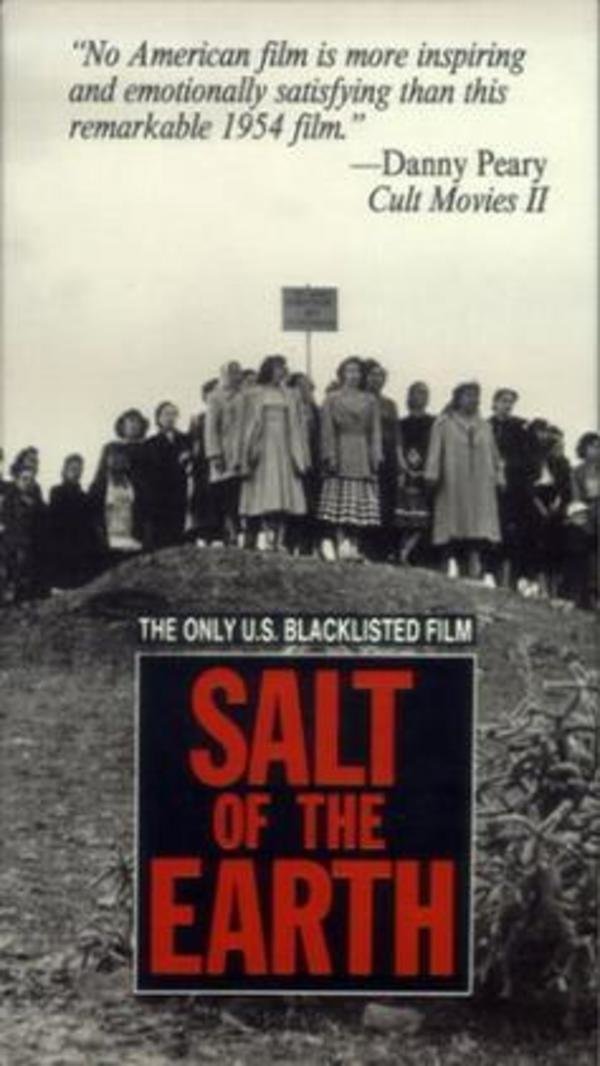 ---
"The real work is being done by people who are not known, that's always been true in every popular movement in history...I don't know how you get that across in a film.. but I thought Salt of the Earth really did it" – Noam Chomsky
Originally blacklisted in the US for fears of it being too subversive, Salt of the Earth tells the true story of the wives of striking zinc miners in New Mexico and is performed by those who took part in it. Far more than a simply left-wing morality play or "communist propaganda" as it was originally received, Salt of the Earth focuses on the internal tensions of the strikers: between the white workers and the Mexican immigrants and between the strikers and the women they struggle to see as their equal. Salt of the Earth has retained its cult adoration for its true to life depictions of fight for fair treatment and is a remarkable piece of cinema that has survived despite the efforts of those who conspired against its release.
New Roots Radical Library is based in New Roots cooperative on Glossop road. It is a free to use and borrow collection of books, zines and other media on themes of social change and liberation. We have over 300 books about Marxism, anarchism, ecology, feminism, philosophy and more. We host monthly reading groups, as well as guest speakers, trips and film screenings like this one.
This event is a collaboration with the University of Sheffield Students Union "Film Unit".
Find out more about the projects at:
http://www.newroots.org.uk/radical-library/
https://www.facebook.com/groups/newrootsradicallibrary/
or email us at: newrootsradicallibrary@riseup.net
https://www.facebook.com/FilmUnitSheffield/
---
Venue
Regather , 57-59 Club Garden Road , Sheffield